Serving Huntsville For Over 10 Years!
Dependable
We Finish Projects On Time
---
Choosing to do business with Summit Roofing, LLC ensures you've partnered with a company who is Dependable. Knowledgeable. Local
Knowledgeable
Comprehensive Roofing Solutions
---
Whether you're a homeowner, property manager or business owner, our knowledgable staff is ready to help you with your roofing project.

Local
Contact Us For Your Free Estimate
---
Ready for a FREE inspection? Need to know more? Just want to stop by and say hello?
Residential Roofing
We Are Proud GAF Contractors!
The GAF certification program provides ongoing training to roofing contractors like us, and assurance to you that the roof will be completed well and professionally.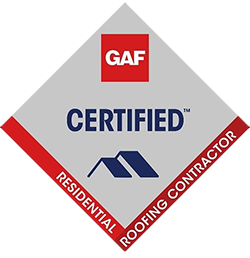 See Why Our Customers Love Talking About Us
Stuart has done several roof repairs on property I own. Does great work and would recommend. - Asa G.
Did a fantastic job! On time, friendly and hard workers! Went with the architectural shingles and very pleased with the updated appearance of my home!Spring forward 1 week later..we survived an ef2 tornado that ripped a gate off our fence 3 feet away from our house with 23 trees down and guess what Not a shingle missing from our new roof ! Now all of our neighbors are wanting their number! Good job Summit! - Cindi G.
We are a retired judge and a retired school teacher who are careful about our home where we have lived for over 40 hears. We could not be more pleased with the job that Stuart Samples and Summit Roofing did for us. Their crew worked literally from sun up to sun down and were spic and span in their cleanup. Now we have all new plywood, new shingles and a 10/50 year labor/shingles warranty that will outlive us. And the price was less than several other bids we got. Thanks, Mr. Samples, for a job well done. - Joe B.